How Showcasing Employees Can Help You With Social Recruiting
By
Cheryl Morgan
Social recruiting involves more than posting job opportunities on social media sites. In fact, if that's all you do, you could be doing more harm than good to your social media strategy. Less than 20% of recruiters consider themselves to be social recruiting experts, yet nearly three-quarters planned to ramp up spending on social media this year, and over half expected to increase investment in mobile recruiting in 2014. Getting social recruiting right is critical.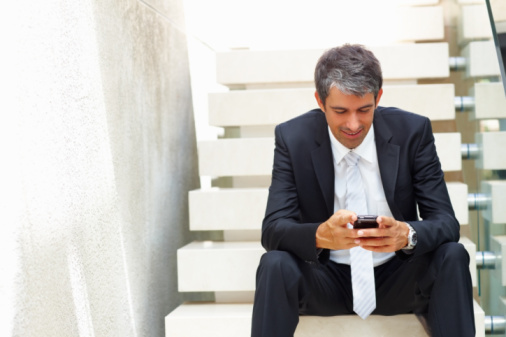 Social recruiting should let people know what it's like to work for your company.

Engagement and interaction are key components of any social recruiting strategy. Amassing fans and followers on social media requires planting the seeds for conversations and tending them regularly. Savvy companies are discovering that job seekers want to know more than which job openings your company has. They want to know what it's like to work for your company, and the more open and honest you are about it, the stronger your social recruiting will be. One way to do this is to use social media to showcase some of your employees.

Showcasing Employees on Facebook, Twitter, and LinkedIn
When you enlist outstanding employees on every level to be part of your social recruiting strategy, they become brand ambassadors on your social media pages. They should understand your company's mission and goals with social recruiting. Your departmental and team leaders can help you identify which employees would make great brand ambassadors on your various social media pages, including Facebook, Twitter, and LinkedIn.

On Facebook, for example, your talent community can increase referrals by participating in your company's social media conversations and by inviting their friends and connections to like your page, browse job listings you post, read your social media content, and stay updated on job opportunities.

On Twitter, some companies engage in live Twitter chats, where a group of Twitter users meets at a specified time to discuss a topic, using a specific hashtag for each Tweet in the conversation. A host may pose questions and encourage participation. Twitter chats usually last about an hour and can be positive business networking events. And like on Facebook, on Twitter, your employees can retweet job posts to their own networks, greatly extending your reach.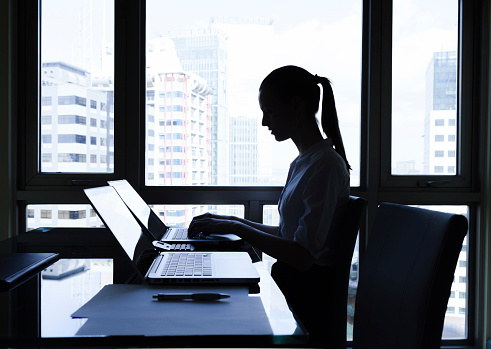 Your employees can be some of your most valuable brand ambassadors.

LinkedIn is a good place to publicise your company's "thought leadership" with your company page, where you can post news and updates for the professional community. You can also start groups about topics of interest to your industry, and better still, get your employees on board. Employees can link their LinkedIn profiles to your company page or groups they participate in, and can alert their professional connections to job openings and updates.

Help Reach Passive Job Candidates
Social recruiting isn't only about filling job openings, but should also include outreach to passive job candidates. These are people with coveted skills and experiences who are currently employed. By engaging with them through social media, you can help them think of your company first should they start actively looking for new job opportunities. Both Facebook and Twitter are terrific sources for passive job candidates. By establishing contact with these people (without being pushy, of course), at worst you can expand your professional network, and at best you can increase your chances of hiring them if they decide to search for new opportunities.

Build Relationships Now That Pay Off Later
Social recruiting has short term and long term components. In the short term, you may be looking to fill vacancies, and posting these vacancies on social media is smart. But that's not all you should do. You and select employees should start and participate in conversations on social media, welcoming outsiders and building positivity around your brand. Showcasing your employees gives both active and passive job candidates information they're interested in: the scoop on what it's like to work for your company.

Conclusion
Your company's social recruiting strategy is about building talent communities. It may involve straightforward posting of job openings, but should offer more. Social recruiting strategies are all about engagement online, and one tremendously effective way to do this is by showcasing employees on your social media pages. This helps you expand your network, build your brand, and potentially reach top talent you may not have been able to otherwise.

Social-Hire leads the way as a social media marketing agency that focuses on the recruitment and careers sector. Because of our expertise in recruiting from the point of view of both the recruiter and the job candidate, Social-Hire is uniquely positioned to help your company get the greatest return on investment for its social recruiting strategy. If you're interested in learning more about effective social recruiting, we hope you will join us for one of our monthly webinars on the topic of "Buildng Your Recruitment Brand Presence on Social Media."
Back to Recruitment blogs
Social Hire - the Social Media Agency for recruiters and small businesses. With outstanding Social Media Agency reviews on Google and exceptional client retention rates, the team at Social Hire really do know what works (and just as importantly, what doesn't work). Why not engage a Social Media Agency that not only gets results, but that does so for a third of the cost of employing an in-house Social Media Manager? Simply click "Book a Call" to speak to one of our friendly team.